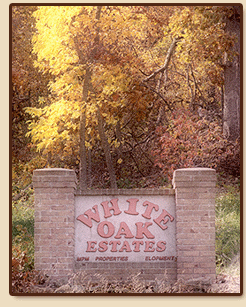 MPM Properties LLC is a multi-faceted company formed in 1998 for the purpose of land development, investment property management, and rental properties.
Rental Property
Rental properties include: Duplexes, Patio Homes, and Houses.
Investment Property
In today's market with other investments showing low returns, investment property may be a better solution for a higher monthly income. Our property management program allows you to own and receive a monthly income on your property without having to live in the same town or even the same state. We also have the capability to construct any particular type of investment property you may wish to own. From land purchase and design, to construction, landscaping and furnishing your property, we can handle it all. If you would prefer to be more involved in the process, we will work closely with you every step of the way to make the construction process not only rewarding, but smooth and enjoyable. Call or e-mail us for more information because at any age or stage of your life, investment property just makes sense.
Land Development
One of our capabilities is the development of land, whether for residential subdivisions or investment property.
We currently have several residential lots for sale in the White Oak Estates Subdivision. Click here to view the lots available.
White Oak Estates - off N Highway near Mount Vernon, Missouri, was originally part of the vast Spade Ranch. In 1974, Orin & Betty Carl obtained 150 acres of land from J.W. & Minnie Lee Bryant. This family-owned, heavily wooded land was left virtually untouched for years, with the exception of its winding road. In 2003, MPM Properties LLC purchased the property and developed White Oak Estates. The thirty-one, 2.5 - 5+ acre lots have been designed to preserve the natural beauty of the land and the abundant wildlife.
This unspoiled tranquility of nature makes White Oak Estates a place you can escape to and yet remain close to the amenities you want. Each home at White Oak Estates compliments the next while creating an inviting neighborhood where your closest neighbor is Mother Nature.
Homes in White Oak Estates will each have their own well and septic systems, underground utilities, as well as the availability of high speed internet.
With easy access to Interstate 44 highway, you're within 20 minutes of Springfield, Missouri's third-largest city.
Springfield offers shopping at Bass Pro's Outdoor World, The Wonders of Wildlife Museum, Springfield Cardinal baseball games, Juanita k. Hammons Center for Performing Arts, and much, much more. Fun for all ages awaits you at Branson and Branson Landing, Silver Dollar City and White Water. If fishing, water skiing or sailing is your sport, Stockton, Table Rock and Grand Lakes are within an hour's drive. For more area information and links, click here.